Biographies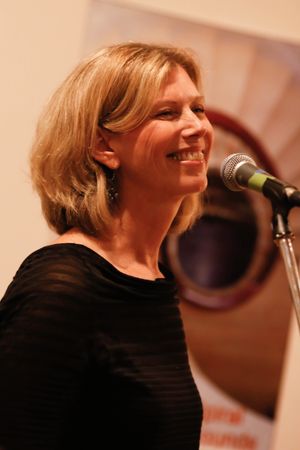 "Think Joni Mitchell and add a little blend of understated, restrained, classy midnight soul. One of the best releases this year." Paul McGee – Lonesome Highway (Ireland) August, 2016   
"Jenai Huff... She is a true artist with a true creativity... Her music stands far from commercial temptations... It's an elaborate, subtile music... Perfectly played, perfectly sung... A music with rich musical influences that will reach a niche of music lovers..." Mike Penard – Radio ISA France July, 2016 
She released her new album/CD/vinyl, Color Wheel, June, 2016.  It includes 7 originals and 2 covers. The reviews have been overwhelmingly positive. Her a
lbum has made several Best of 2016 lists.  Since the release of her critically acclaimed debut album, Transitions, 5 years ago, Jenai has been writing and recording her own songs. In November 2013 she released her EP, Grace and Elbow Grease, which also received high praise from D-J's, music critics and listeners alike.  
Autumn 2016, she toured Germany, Belgium and The Netherlands with her writing partner, George Naha. She was very warmly received and is eager to return to the road. 
Her songs are thought provoking and like her lyrics her melodies often take a twist adding interest and originality to stories of life, love and social commentary. Her pure and soulful voice touches people and stirs their souls. Her style is folk seasoned with a bit of country, jazz and R&B.  
As with Jenai's previous CDs, Color Wheel, is produced by two-time Grammy Winner and friend, Ben Wisch. Ben, also, plays piano and keys. Along with Ben, Jenai plays with well-known musical geniuses and friends Eugene Ruffolo, acoustic guitar and background vocals, George Naha, electric guitar and a co-writer, Zev Katz, bass and Chris Marshak, drums and percussion.  
Jenai relocated to New York City from California 4 years ago to be closer to the musicians that she works with and to expand her personal experiences in life. 



photo by Laura Foord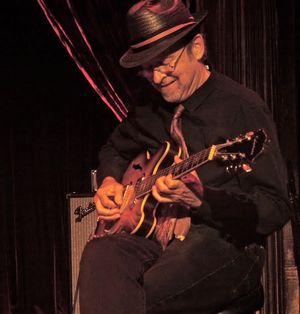 George Naha - Electric Guitar and Co-writer
George has gigged around the world, performing with Aretha Franklin, Donald Fagen, Steve Cropper, Duck Dunn, Mick Fleetwood, Roy Orbison, Melissa Manchester, Bernadette Peters, Willie Dixon, Wilson Pickett, Junior Walker, Sam & Dave, etc.  He, also, has recorded with Bill Doggett, Livingston Taylor, Queen Esther Marrow, Rebecca Pidgeon, Bernard Purdie, Jack DeJohnette, Gerald Albright, Cornell Dupree, etc. George has done Jingle, TV and Movie Soundtrack work, has played guitar on  Broadway, produced a few records, written arrangements for live dates and recordings, and worked as Musical Director for many artists.
George is now also co-writing with Jenai.  They played 22 shows this fall in Germany, Belgium and The Netherlands and are working on upcoming tours in the US and abroad.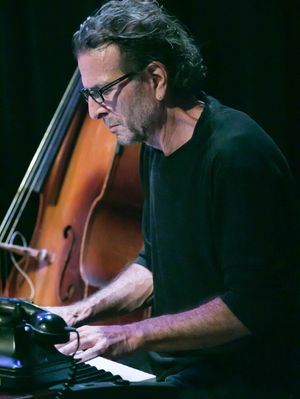 Ben Wisch - Producer and Piano and Keyboards
Ben moved to Greenwich Village after his teenage years playing in bands and attending Berklee School of Music. 
As a two time Grammy Award Winner, he has developed a reputation for creating soulfully rich sonic landscapes.  Whether producing, playing piano or mixing, his support of the artist and a shared vision are the foundations of the creative process.  His two Grammy Awards were for Album of the Year with Marc Cohn  with the album of the same name and for Mexican superstar, Ricardo Arjona.  He has also worked with David Wilcox, Parry Larkin, Kathy Mattea, Jonatha Brooke and The Story, Richard Shindell and many more.
Ben has studios in New York and New Jersey.  In addition to producing, mixing and playing music, he teaches and co-directs a yoga studio and yoga teacher trainings and is a life coach..  He has two solo piano albums "Winter Solstice" and 'Autumn Solstice" used frequently in yoga studios and healing modalities such as massage and Reiki.  For more information visit www.benwisch.com



photo by Laura Foord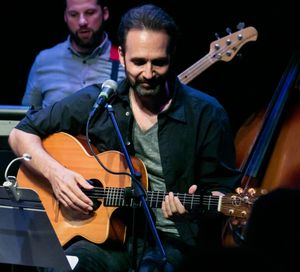 Eugene Ruffolo - Vocalist and Acoustic Guitar
Eugene is a New York City based singer-songwriter-guitarist with 6 original CD's recorded and released worldwide.  His Debut album. "Fool For Every Season", produced by Grammy Award winner, Ben Wisch, was recorded for 'For Life Records', Japan's largest indie label, and received rave reviews in both the United States and in Europe.  It was hailed by Rolling Stone as 'A CD sure to please women everywhere!"  Germany's audiophile "Audio Magazine" called it "a jewel of folk pop"  His second and third CD's, "When We Were Kings" and "The Hardest Easy" were recorded in America and released independently here and distributed in Europe by Rounder Records.  His most recent recordings have been produced and released by Germany's label, Stockfish Records. 
He tours regularly in both the United States and throughout Europe. 
In addition to his original music, Eugene's unique vocal talents have made him a favorite of many prominent artists with whom he has shared the stage or studio.  A few of these artists are Garth Brooks, Tony Bennett, David Wilcox, Mary Chapin Carpenter, Run DMC, Cheryl Wheeler and Livingston Taylor. 
He has won many songwriting awards.  He won first prize at the Telluride Bluegrass and Merlefest songwriting competition.  Last year he was awarded a prize by the Public Domain Foundation (created by Paul Stoockey of Peter, Paul and Mary) for having written one of this year's most notable songs of social significance and change.  
During President Barack Obama's successful bid for the White House - Eugene's voice in the most widely aired TV campaign ad.  He has also done many other advertising spots and his voice has been on many television shows as well.   
photo by Laura Foord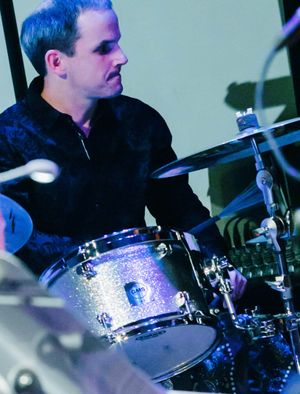 Chris Marshak - Drums and Percussion
Chris  is a New York based drummer and producer who has performed or recorded with Steve Winwood,  Ben Wisch, Alex Bugnon, Peter White, Peter Calo, Will Donato, Bakithi Kumalo, James Maddock, Four 80 East and Bob Malone.

He is the MD of Soulful Sundown Concert Series which is a well know series on Long Island, NY as well as the head of the backing band Cosmic Orchestra.
Chris is also the creator of KIDS GET MUSIC, a hands on interactive drum-program for children with special needs.  
photo by Laura Foord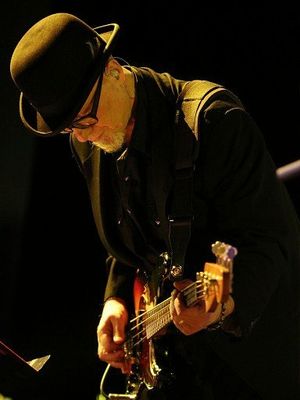 Zev Katz - Upright Bass and Electric Bass
Zev Katz has played, toured and/or recorded with a diverse group of artists including Bruno Mars, Jason Mraz, Paul Simon, Bette Midler, James Taylor, Donald Fagen, George Michael, Luciano Pavarotti, The Yellowjackets, Daryl Hall & John Oates, Elvis Costello, Dr. John and Ennio Morricone. 
Also a composer, Zev's music has been heard on PBS, the National Geographic, Discovery, History, and A&E channels.